Logistics and Transportation Services in Islamabad, Lahore, Karachi - Pakistan
MPM! offers Logistics and Third Party Services[3PL] in Islamabad,Rawalpindi,Lahore,Karachi,Pakistan and Worldwide
Valuable client can store inventory and send it out on a truck. When looking to outsource all or part of a company's logistics function it is important to look for a third party logistics provider with proven expertise. To put it simply, third party logistics or "3PL" is the integration of a company's warehousing, transportation, and related logistics services through an outsourced or "third party" partnership. MPM provides its clients with powerful logistics solutions involving people, technology and location working together to provide integrated, full service supply chain management.
MPM Distribution has provided quality logistics services since 2005 and operates warehousing and distribution facilities in Islamabad, Lahore, Karachi, Rawalpindi, Abottabad,taxila,Peshawar, Multan, Faisalabad, Quetta, Sialkot, Gujrat, Gujranwala, Faisalabad, Dera Ismail Khan, Dera Ghazi Khan, Hyderabad,Hafiz Abada, Wagah Border, Torkham Border, Chaman Border, Banu, Mardan, Charsada, Noshehra, Gilgit Baltistan, Azad Kashmir, Muzzafarabad, Mianwali, Chakwal, Sawabi,Rajanpur, Rojhan, Kashmore, Gudu, Sadiqabad, Sukkur, Larkana, Layyah, Koat Adu, Hattar,Bahawalpur,Swat, Muree, Mansehra, Pakistan and Worldwide. With comprehensive 3PL services; supply chain efficiency, customer satisfaction and brand value growth come together to benefit you. When MPM effectively bridges the gap between your goods and your customers, we call it "The Triple Win."
MPM specializes in crafting efficient and cost effective logistics solutions customized to client's specific needs. This allows you to focus on core competencies and receive a logistical advantage over the competition through the use of MPM professional third party logistics services.
Advantages of Third Party Logistics include:
Allows flexibility to expand and contract inventory levels
Enhanced technology and supply chain visibility
Improved customer service offerings
Allows companies to focus on core competencies
A more strategic and scientific approach to logistics challenges
Lower or eliminate capital expenditures associated with equipment and facilities.
For more information on MPM logistics services please feel free to contact us or complete our logistics data request form.
Value-Added Services : MPM offers a variety of value-added services to enhance customer's warehousing and transportation programs including: kitting and final assembly, labeling, polybagging, shrink wrapping, and pick/pack services.
Site Selection : MPM leverages expansive networks and industry knowledge to aid Customers in selecting a strategically placed warehouse site that is optimal for your specific distribution program.
Rate Assessment: By conducting a formal examination on client shipment history and rates in historical lanes of service MPM transportation analysts can cut cost out of your transportation program.
Inventory Management :MPM' best in class approach to inventory management insures a quantifiable inventory accuracy of 99.9%.
Vendor Management: For customers that wish to keep their own carriers in conjunction with, or in place of, the MPM Fleet or MPM Core Carrier Base, MPM offers assistance in managing load planning activities and carrier performance.
Freight Management: In addition to the MPM private fleet, the "core carrier" program is comprised of hand-selected carriers who have formed strong partnerships with MPM.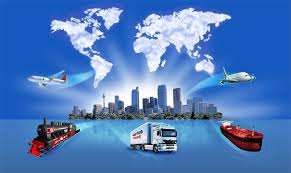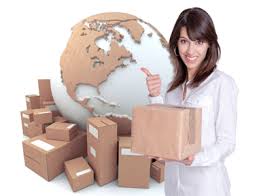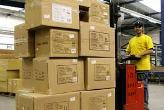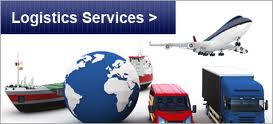 Marshall PACKERS AND MOVERS is the best packing and moving company and Deals all kind of Transportation Relocation, Storage, Door to Door Delivery, import export and list is given below Packing and shifting Home shifting services Storage of household goods Custom duty clearance Cargo services Storage of household goods International freight forwarding Warehousing and distribution Air freight, Road freight and sea freight Crating shipping services Domestic shipping Industrial shipping Crating packaging Fumigation Services Pets moving Pets transportation Pets Relocation Secure transportation Affordable relocation Transportation Relocation, Storage, Door to Door Delivery, Packing and shifting, Packing and Moving, Packaging and transport, Packaging, Transport and Storage, Packaging and transport security of radioactive material, Packaging and Transportof Nuclear Substances Packers and transporters, Home shifting services. Home packers and movers, Office packers and movers, Storage of household goods, Custom duty clearance, Custom clearance, Cargo services Storage of household goods, Freight forwarding, International freight forwarding, Warehousing and distribution, Air freight, Road freight sea freight,Crating shipping services, Domesticshipping, Industrialshipping, Cratingpackaging, Shippingfreighters craters, Cratersshippingpackaging, Cratingservices, Fumigation Services' Pets moving, Pets transportation, Pets Relocation, Secure transportation, Affordable relocations,Best relocation moving companies, Best shipping companies in the world, Cheapest packers and movers in Pakistan, Best packers and movers in Pakistan, Air freight, Relocation Islamabad, Local Shifting Islamabad, Pets Handling Islamabad, home packers, Office shifting, Home shifting, International Project Handling, Express service Islamabad, Worldwide courier service Islamabad, International courier service Islamabad, Packers and movers Pakistan, Relocation service Islamabad, packers Pakistan, Movers Pakistan, packers and movers in Islamabad, Cargo service in Islamabad, Cargo Overseas Shipping, Packaging Services, Packers, Packing, Labeling, Packing And Labeling Services, Packing Household Goods, Packing Services, Point To Point Cargo, Port Agency, Port Captains, Port Facilities, Port Operations, Project Cargo, Project Cargo Handling, Project Coordination, Project Handling, Project Shipping Services, Project Supervision, Reefers, Relocate Goods, Road, Sea, Sea Cargo, Sea Consolidation, Sea Freight, Sea Freight Export, Sea Freight Services, Sea Port, Services, Ship, Ship Agents, service in Karachi, Cargo service in Lahore, Cargo service in Pakistan, Air Cargo Service, Movers and Packers, Shipping - Local and Overseas, Custom Clearing, Freight Forwarding, Packing Service, 24 Hours Support Service, 3pl, Abnormal Large Load Shipments, Afghanistan Transit Cargo Movement By Rail, Afghanistan Transit Trade Agents, Air Cargo, Air Cargo Worldwide, Air Consolidation, Air Freight Services, Barges, Bay, Bonded Carriers, Break Bulk Including Customs Clearance In Pakistan Afghan Borders, Bunker Supply, By Land Transportation, By Road, Cargo, Cargo Handling, Cargo Relocation Service, Cargo Superintendents, Cargo Transport, Cargo Transportation Service, Carriers, Cartage, Carters, Chartered Shipbrokers, Clearances Customs, Clearing and Forwarding, Clearing Agency, Clearing Agents, Clearing Forwarding, Combined Air, Commercial, Commercial Ship Managers, Consolidation, Consolidator, Container Terminal Operators, Containerized Goods Shipping, Containers, Courier Companies, Crewing Agents, Custom Brokerage, Custom Clearance, Custom Clearing Agents, Custom House Agents, Customs Brokers, Customs Clearance, Customs Clearing, Customs Representatives, Discount Packages, Distribution And Delivery, Dock, Door to Door, Door To Door Delivery, Door To Door Delivery Service, Door To Door Services, Door To Door Transportation, Dredgers, Dredging Services, Dry Port, Export, Exporters Support Services, Express, Express Shipping, FCL Consolidation, Factory Stuffing, FCL, Flatbeds, Forklifts, Forwarding Agency, Forwarding Agents, Freight Containers, Freight Forwarding, Freight Forwarder, Freight Forwarders, Freight Removal Services, Freight Forwarding Agency, Fuel Supply, Full Container Loading, Full Trailer Loads, Gas Suppliers, General Agency Representation, Goods Containers, Goods Handlers, Goods Moving, Goods Transferring Service, Goods Trucking, Groupage, Groupage Shipping, Hauling Service, Heavy Cargo Hauling, Heavy Goods Haulers, Home Luggage Shifting Service, Household Goods Packing, Import, Import Consolidation, Importers Support Services, International Freight, International Freight Forwarders, International FreightForwarding, International Moving, LCL Consolidation, Lading Craft, LCL Export Container Shipping, LCL Import Container Shipping, Less Container Load, Local, Local Shifting, Local Transportation, Logistic, Logistics, Logistics Support Service, Lorry, Manning Agents, Marine Consultants, Marine Surveyors, Packers, Moving Of OD Cargo,Multi-Model Transport Operators, National, National Freight Service, N.V.O.C.C, NVOCCs, Ocean Freight, Off, Off Dock, Oil Field Equipment, Oil Rigs, Open Lorries, Order Follow-Up Tracking Systems,Packers in Islamabad, Movers in Islamabad, Transporter in Islamabad, Transporter in Lahore, Transporter in Karachi, Packers and movers in Islamabad, Packers and movers in Karachi, Packers and movers in Lahore, Fumigation service in Islamabad, Customclearing agent in Islamabad, Custom clearing agent in Lahore, Custom clearing agent in Karachi, Freight Forwarder in Islamabad, Freight forwarder in Lahore, Freight Forwarder in Karachi, Shipping line in Islamabad, Shipping Line in Lahore, Shipping Line in Karachi, Air cargo in Islamabad, Air Cargo in Lahore, Air Cargo in Karachi, Afghanistan Transit. Crew Management, Ship Management, Ship Operators, Shippers, Shipping, Shipping Agencies, Shipping Agency, Shipping Agent, Shipping Agents, Shipping Company, Ships Agents, Ships Chandlers, Stevedore, Stevedores, Stevedoring Contractors, Stevedoring Service, Suppliers, Suppliers Goods, Supply Chain Tracking Systems, Tally Services, Technical Ship Managers, Terminal, Terminal Bay, Third Party Logistics, Logistics Solutions, Trailer, Trailers, Transit Services, Transport Contractors, Transport Services, Transport Service, Transportation, Transportation Consultants, Transporters, Transporting Services, Trucking Allied Products, Trucking By Road, Trucking Dry Bulk, Trucking Liquid, Tugs, Vehicles, Warehouse Facility, Warehousing, Warehousing Services, Worldwide, Heavy Cargo Transportation, By Rail, Dry Port Cargo Handling, Import Export Islamabad Import Export Lahore Import Export Karachi Import Export Pakistan Import Export in Islamabad Import Export in Lahore Import Export in Karachi Import Export in Pakistan Import and Export in Islamabad Import and Export in Lahore Import and Export in Karachi Import and Export in Pakistan Storage in Islamabad Storage in Lahore Storage in Karachi Storage in Pakistan Door to Door Distribution in Islamabad Door to Door Distribution in Lahore Door to Door Distribution in Karachi Door to Door Distribution in Pakistan Door to door delivery in Islamabad Door to door delivery in Lahore Door to door delivery in Karachi Door to Door delivery in Pakistan Door to Door Cargo Service in Islamabad Door to Door Cargo Services in Lahore Door to Door Cargo Services in Karachi Door to Door Cargo Services in Pakistan Domesticshipping in Islamabad Domestic shipping in Lahore Domestic Shipping in Karachi Domestic Shipping in Pakistan FumigationServices Islamabad Fumigation Services Lahore Fumigation Services Karachi Fumigation Services Pakistan Packers Movers Islamabad Packers Movers Lahore Packers Movers Karachi Packers Movers Pakistan Movers Packers Islamabad Movers Packers Lahore Movers Packers Karachi Movers Packers Pakistan Packers Islamabad Packers Lahore Packers Karachi Packers Pakistan Movers Islamabad Movers Lahore Movers Karachi Movers Pakistan Transporter Islamabad Transporter Lahore Transporter Karachi Transporter Pakistan Home Shifting Islamabad Home Shifting Lahore Home Shifting Karachi Home shifting Pakistan Packing loading moving Islamabad Packing Loading moving Lahore Packing loading moving Karachi Packing loading moving Pakistan Container Islamabad Container Lahore Container Karachi Container Pakistan Container Freight in Islamabad Container Freight in Lahore Container Freight in Karachi Container Freight in Pakistan Cargo Islamabad Cargo Lahore Cargo Karachi Cargo Pakistan Cargo Freight Islamabad Cargo Freight Lahore Cargo Freight Karachi Cargo Freight Pakistan Cargo service in Islamabad Cargo service in Lahore Cargo Service in Karachi Cargo Services in Pakistan Homeshiftingservices in Islamabad Home shifting services in Lahore Home shifting services in Karachi Home Shifting services in Pakistan House Hold services in Islamabad House Hold Services in Lahore House hold Service in Karachi House Hold Services in Pakistan House Hold Storage Islamabad House Hold Storage Lahore House hold storage Karachi House Hold Storage Pakistan Household in slamabad Household in Lahore Household in Karachi Household in Pakistan Household storage in Islamabad Household storage in Lahore Household Storage in Karachi Household Storage in Pakistan Household Storage and Distribution in Islamabad Household storage and distribution in Lahore Household storage and distribution in Karachi Household Storage and distribution in Pakistan Household Distribution in Islamabad Household Distribution in Lahore Household Distribution in Karachi Household Distribution in Pakistan Home Packing and shifting in Islamabad Home packing and shifting in Lahore Home packing and shifting in Karachi Home packing and shifting in Pakistan Home Packing in Islamabad Home Packing in Lahore Home Packing in Lahore Home Packing in Pakistan Home shifting in Lahore Home Shifting in Islamabad Home Shifting in Karachi Home Shifting in Pakistan Office shifting in Islamabad Office shifting in Lahore Office shifting in Karachi Office moving in Islamabad Office moving in Lahore Office moving in Karachi Industrialshipping in Islamabad Industrial shipping in Lahore Industrial Shipping in Karachi Industrial Moving In Lahore Industrial Moving in Lahore Industrial Moving in Karachi Logistic Service in Islamabad Logistic Services in Lahore Logistic Services in Karachi Custom Clearance Agent in Islamabad Custom Clearance Agent in Lahore Custom Clearance Agent in Karachi Custom Clearance Agent in Queta Custom Clearance Agent in Pakistan Custom Clearing Agent Islamabad Custom Clearing Agent in Lahore Custom Clearing Agent in Karachi Custom Clearing Agent in Queta Custom Clearing Agent in Pakistan Custom Islamabad Custom Lahore Custom Karachi Custom Pakistan Custom Duty Clearance Islamabad Custom Duty Clearance Lahore Custom Duty Clearance Karachi Custom Duty Clearance Pakistan Custom Duty Lahore Custom Duty Islamabad Custom Duty Karachi Custom Duty Queta Custom Duty Pakistan Freight Forwarding in Pakistan Freight Forwarding in Islamabad Freight Forwarding in Lahore Freight Forwarding in Karachi Freight Forwarding Pakistan Freight Forwarding Islamabad Freight Forwarding Lahore Freight Forwarding Karachi Air Freight in Pakistan Air Freight in Islamabad Air Freight in Lahore Air Freight in Karachi Air Freight Pakistan Air Freight Islamabad Air Freight Lahore Air Freight Karachi Road Freight in Pakistan Road Freight in Islamabad Road Freight in Lahore Road Freight in Karachi Road Freight Pakistan Road Freight Islamabad Road Freight Lahore Road Freight Karachi Sea Freight in Pakistan Sea Freight in Islamabad Sea Freight in Lahore Sea Freight in Karachi Sea Freight Pakistan Sea Freight Islamabad Sea Freight Lahore Sea Freight Karachi Shipping Freight in Pakistan Shipping Freight in Karachi Shipping Freight in Gawadar Pakistan Freight Forwarding Worldwide freight Forwarding Internationalfreightforwarding Packingandshifting in Islamabad Packing and shifting in Lahore Packing and Shifting in Karachi Packers and Movers in Islamabad Packers and Movers in Lahore Packers and Movers in Karachi Packing and Shifting in Islamabad Packing and Shifting in Lahore Packing and Shifting in Karachi Packing and Moving in Islamabad Packing and Moving in Lahore Packing and moving in Karachi Packing and loading in Islamabad Packing and loading in Lahore Packing and Loading in Karachi Loading and unloading in Islamabad Loading and unloading in Lahore Loading and unloading in Karachi Packing and unpacking in Islamabad Packing and unpacking in Lahore Packing and unpacking in Karachi Packers in Islamabad Packers in Lahore Packers in Karachi Packers in Pakistan Packers and loader in Islamabad Packers and loader in Lahore Packers and loader in Karachi Packers and Loader in Pakistan Movers in Islamabad Movers in Karachi Movers in Lahore Movers in Pakistan Transporter in Islamabad Transporter in Lahore Transporter in Karachi Transporter in Rawalpindi Transporter in Peshawar Transporter in Gujranwala Transporter in Sialkot Transporter in Kashmir Pets moving Pets Relocation Pets transportation Secure transportation Storage of house hold goods Storage of house holdgoods Warehousing and distribution Port to Port, Carriage. Please contact for more details for above services. 0343-6555559 or info@mapackers.com